Had quite a scare with our little Bow this weekend. She's been fighting cancer since March. Saturday she seemed in so much pain and wouldn't stop shaking or wimpering so we took her to the emergency vet. They think the pain she's been having may be a tumor in her brain. I have lots of Vet appointments these next couple days. So please keep our little furbaby in your thoughts.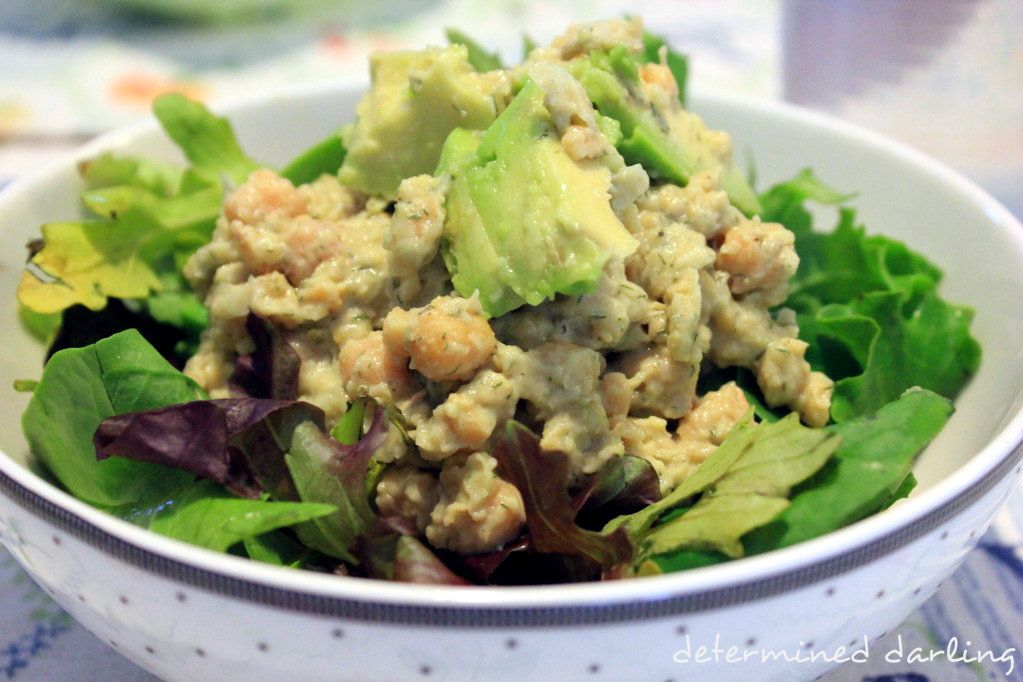 Looking for a fast, versatile, and oh so good recipe?
Well this is it!
As long as you have the beans cooked this dish could be thrown together in about five minutes.
It's one of my favorite lunches.
We often pack lunches when going on trips to save money and avoid gluten, this dish makes a great dish to pack.
This recipe is a great base and I love adding whatever veggies I feel like or have on hand.
So feel free to add your favorites.
Creamy Dill Chickpea Salad
gluten free, vegan, vegetarian, dairy-free, egg-free, soy-free
2 cups cooked garbanzo beans
¼ - ½ cup (soy free) Vegenaise (or other vegan mayo)
Add-ins:
Peas
Carrots
Scallions
Cabbage
Celery
Directions:
1.)
Mash garbanzo beans with the backside of a fork until at least ¾ of the beans are mashed
2.)
Add avocado and mash in with beans
3.)
Add Vegenaise, lemon juice, spices, and any other ingredients you choose to add
4.)
Stir until combined and serve.
Eat it on a sandwich, on a big green salad, or just it eat it! It's delicious any way!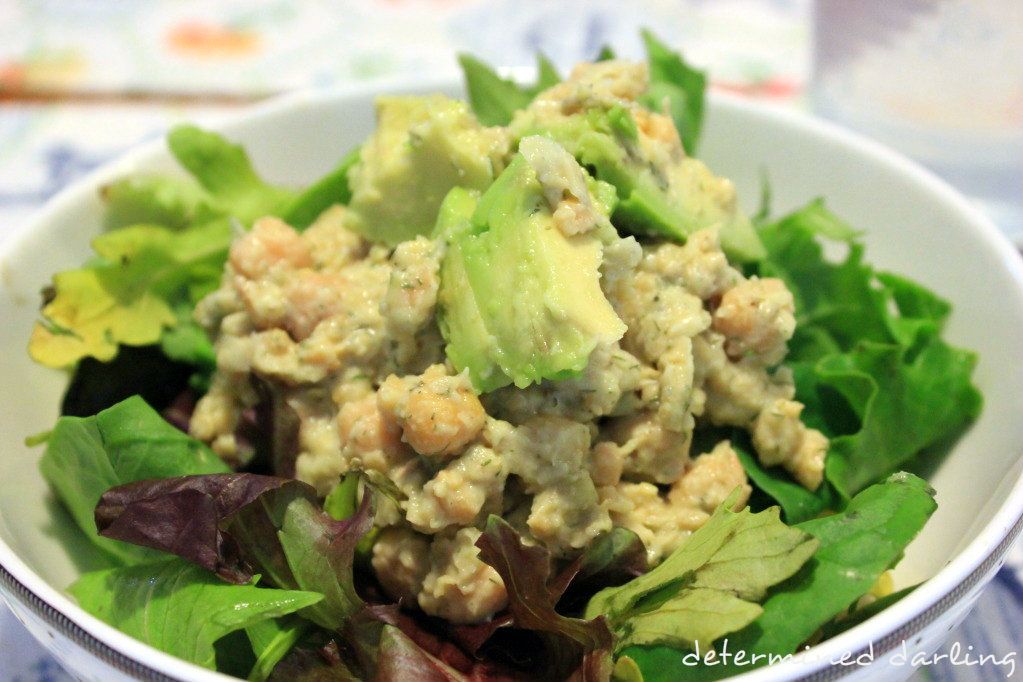 Linking up with: