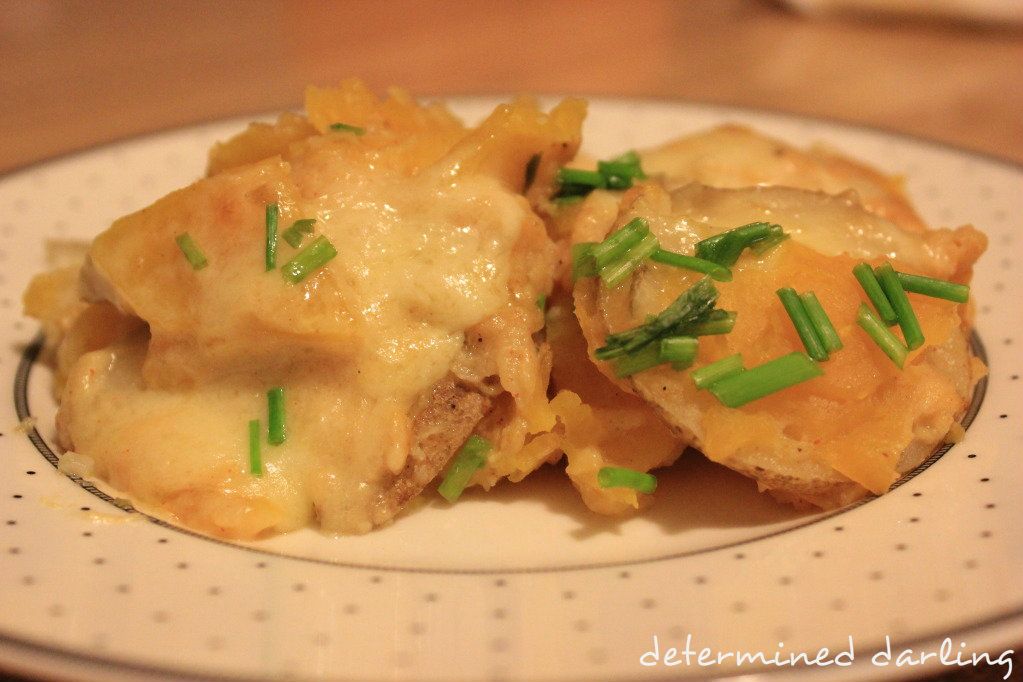 I have a confession …I really don't like butternut squash that much…gasp (I know) this is fall blasphemy! What can I say I love savory food and I've always disliked the sweetness in butternut squash.
It's the same with sweet potatoes and pumpkins but I'm determined to make delicious dishes with these ingredients.
I even made a savory pumpkin soup I'll share the recipe next week.
For now, back to the squash!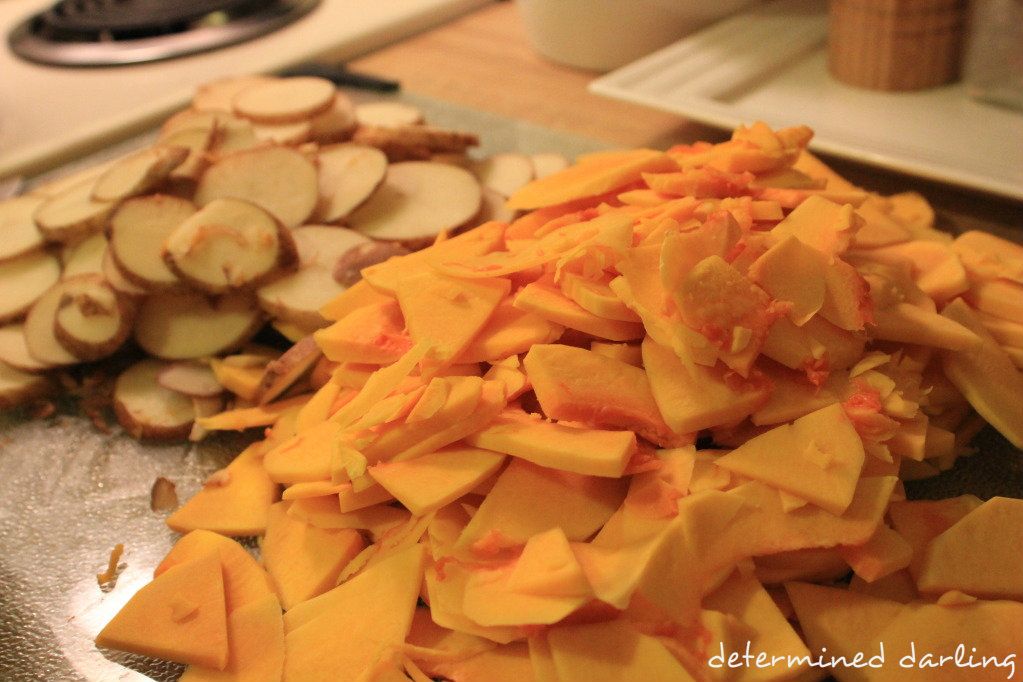 We got our first butternut squash of the season in our CSA basket and we also happened to get a bag full of potatoes.
Then it popped into my head au gratin is the answer.
It turns out au gratin isn't all that healthy or vegan, shocking (note the sarcasm.)
I searched around for a healthier more vegan friendly way to make it and found
The Scrumptious Pumpkin
who used cauliflower as a base to make
her au gratin
.
Awesome! I used a base of cauliflower along with garlic, paprika, garlic powder, onion powder, salt, pepper, and a little liquid (reserved liquid from cooking the cauliflower) to make my au gratin.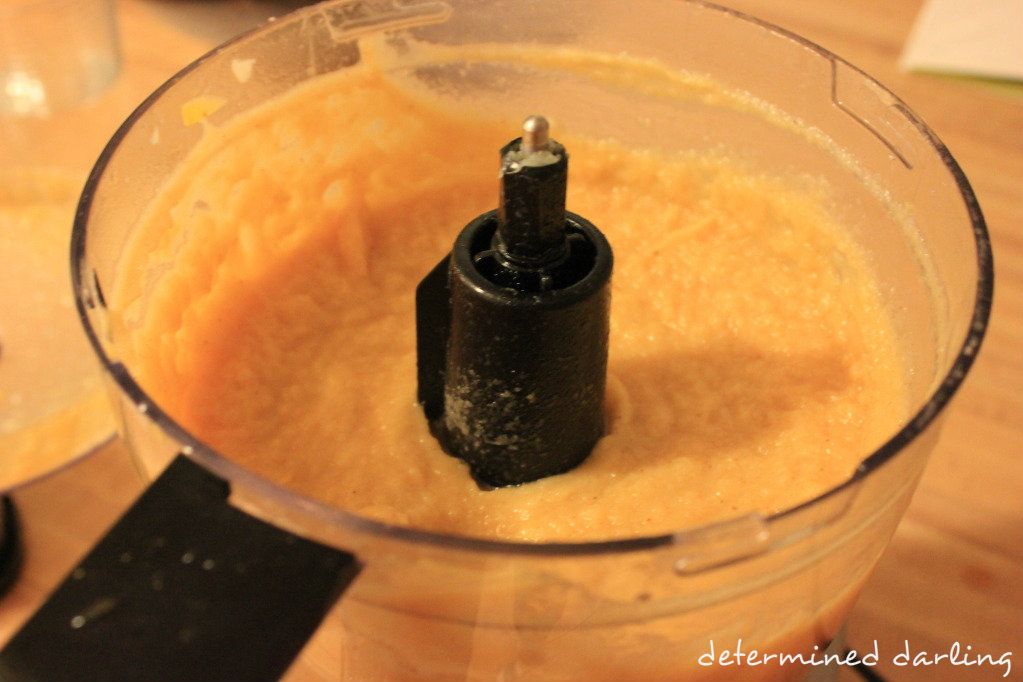 I did use organic cheese at the end to create the yummy crust, however, if you want to make it vegan just add ¼ cup nutritional yeast to the cauliflower base and gluten free breadcrumbs drizzled with olive oil as the crust.
This would also be delicious!!
Butternut Squash and Potato Au gratin
Gluten Free, Vegetarian, Vegan Option, Egg Free, Soy Free, Dairy Free Option
1 large butternut squash sliced thin
6 medium potatoes sliced thin
1 large head cauliflower
2 cloves garlic
¼ tsp garlic powder
¼ tsp onion powder
¼ tsp sweet Hungarian paprika
¾ cup reserved cauliflower liquid
Salt and pepper to taste
2 cups grated sharp cheddar cheese
¼ cup chopped chives for topping
Directions
2.
Clean and Roughly Chop Cauliflower, add to a large pot of boiling water and cook for about 15 minutes or until very tender.
3.
Meanwhile wash the potatoes and squash and thinly slice.
I used the large slicer on my food processor since I had so much to slice.
It was the perfect size; you could also easily do this by hand it would just take longer.
Set aside.
4.
Once cauliflower is very tender, drain. Reserve about a cup of the liquid. Allow to cool for a few minutes.
5.
Place the cauliflower in a food processor along with garlic, paprika, garlic powder, onion powder, salt, pepper and ½ cup reserved liquid.
(If you are making this dish vegan add the ¼ cup nutritional yeast now)
6.
Process until smooth then continue adding the remaining reserve liquid until the mixture is smooth and creamy.
(I used about ¾ cup liquid)
7.
Add half of the potatoes and squash to a 9 x 13 baking dish and cover with half the cauliflower sauce.
Repeat the process with the rest of the potatoes, squash, and sauce.
Make sure all the potatoes and squash are covered in the sauce.
8.
Cover with foil and bake for about 35 minutes.
9.
Remove foil and bake for another 20 or until the potatoes are tender. ( If going vegan add the gluten free breadcrumbs and evoo before baking uncovered)
10.
Remove the dish and cover with grated cheese.
11.
Broil for a few minutes until the cheese is bubbly and lightly browned.
12.
Top with chives and serve!
** This dish is garlicky, if you don't like that reduce the amount of garlic/garlic powder.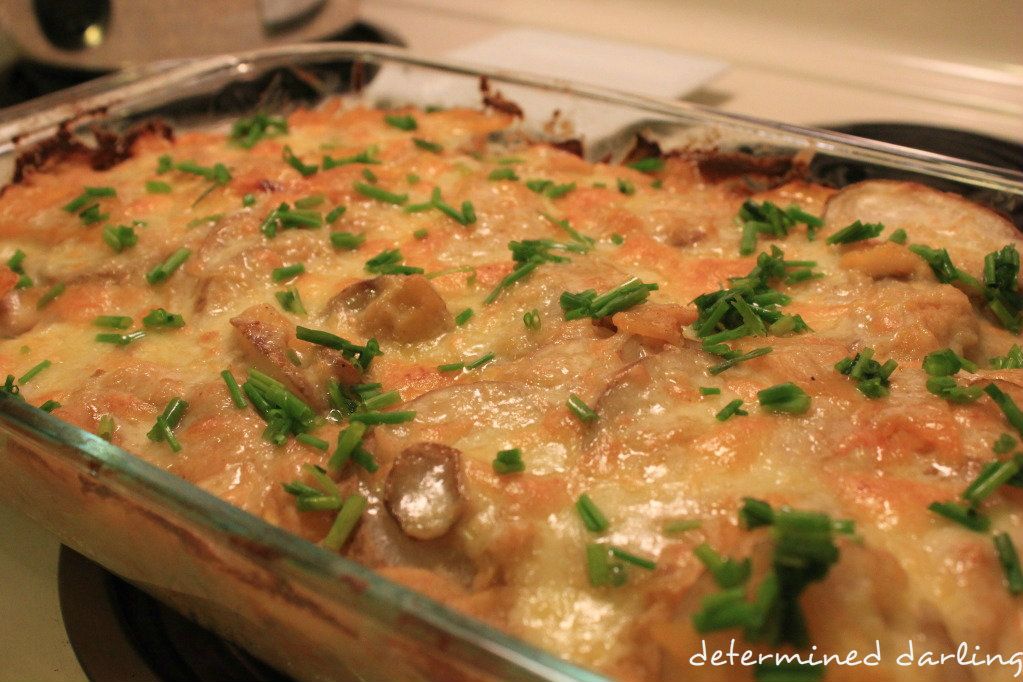 My husband loves all kinds of veggie dishes but the way to his heart is potatoes and cheese …needless to say he loved this dish.
We may even make it for Thanksgiving!
If you make this and try the vegan version let me know how it turns out!!
Check out all the recipes from "winter squash week!" Rice & Mushroom Stuffed Acorn Squash
here
and then, Rosemary Roasted Butternut Squash Seeds
here
Do you have the same semi-aversion to sweeter squashes and sweet potatoes like I do or do you think I'm nuts?

Linking up with